Hurricanes Drain Deer Lakes

Next Game
@ Moon Friday Sept. 14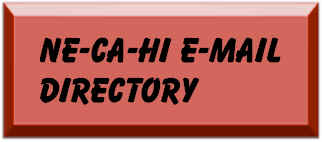 Sign the Red Hurricane Report Guestbook
View the Red Hurricane Report Guestbook
Joe Paterno says, "you're never as bad as you look when you lose and you're never as good as you look when you win."
Friday night versus Deer Lakes the New Castle Red Hurricanes looked terrific in their win over the Lakers. 308 yards total offense and seven touchdowns before intermission goes along way towards making an offense feel pretty good about themselves. The defense once again turned in a stellar performance holding Deer Lakes scoreless until the Canes reserves began entering the game.
A deeper look however shows that the Lakers entered the game on an 18 game losing streak and have been trying mightily to turn their program around.
But none the less the Hurricanes had to execute both offensively and defensively.
The rout started with the Canes' second possession as Robert Calhoun scored from five yards out, wrapping up a five play 52 yard drive.
Just three minutes later Allan Scott scored his first of two touchdown as he followed his blockers and ran 20 yards for the score. Scott's second score came just minutes later as he plowed in from three yards out to put the Canes up 21-0 after Joey Harvey's third PAT.
Zach Mariacher (11 yard run), Tom Sabol (16 yard pass from Russ Relic), Rick Robinson (14 yard pass from Ross Crist), and Ross Crist (4 yard run) all hit pay dirt for the Hurricanes in the first half putting the Canes ahead 48-0.
Deer Lakes scored three times in the second half after the Canes cleared the bench.
New Castle (1-1) takes on Moon this week at Moon. Moon, the favorite in the Parkway Conference was defeated 41-0 by Tyler Palko and West Allegheny.
"… you're never as bad as you look when you loose."