Canes wear out Spartans

Next Game
Knoch Friday Oct. 19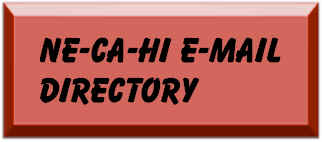 Sign the Red Hurricane Report Guestbook
View the Red Hurricane Report Guestbook
Needing to win their remaining conference games to make the playoffs, tonight the Canes faced winless Montour.
The Hurricanes looked like the powerful Red Hurricanes of the past as they ran at will through the Spartans. The Canes dominated statistically but led only 10-6 at the half and didn't put the game away until Joey Harvey hit a 33 yard field goal to open the fourth period. New Castle then added two more scores for a 33-6 victory.
The Canes scored early on a touchdown run by Ross Crist with just four minutes gone in the game. A two point conversion made it 8-0 Canes.
Montour then snapped the ball over the punters head into the endzone leading to a safety and the Canes led 10-0.
The Spartans stayed close however on a 65 yard interception return for a touchdown making it 10-6.
The second half saw the Canes stay on the ground and rack up more yards and more points. Zach Mariacher went in from eight yards out and Harvey's PAT made it 17-6. After a 59 yard drive Harvey hit the 33 yard field goal, then with 4:24 left Mariacher ran 41 yards for another Hurricanes' score and finally Kevin Steffen scored from four yards out. Another Harvey PAT made the final score 33-6.
Mariacher ran for 231 yards on 26 carries while Cameron Reid added 84 yards. The Hurricanes had 411 rushing yards while holding Montour to under 120 yard total offense.
Next week in non-conference action New Castle faces Knoch.
Ambridge beat Ellwood City tonight for their first conference win, they play Montour next week then face the Canes in two weeks. If Ambridge beats Montour, the game versus the Canes will be for the playoffs.