Hurricanes outlast Tigers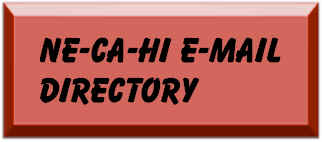 Sign the Red Hurricanes Report Guestbook
View the Red Hurricanes Report Guestbook
During the preseason Anthony Harvey was on every list as one of the top players in western Pennsylvania. He is definitely living up to the billing and there can't be a harder working player anywhere in the state. Tonight Harvey with very little help from his friends carried the Red Hurricanes (4-3) to a 69-61 victory over the Beaver Falls Tigers (2-4).
Harvey scored 32 points, making 13 of 13 free throws six in the last 1:57 while grabbing three offensive rebounds of his total six.
The Canes jumped out on top 2-0 on a bucket by Dareese Henderson and a minute later led 5-2 after a Henderson 'three'.
Beaver Falls then scored six straight to lead 8-5 at 5:06.
Harvey scored on a put-back and was fouled. His free throw tied the game at the 4:50 mark.
The Tigers hit a bucket at 4:43 and held the lead until Rodney Parchman scored at 2:27 putting the Canes up 17-15.
New Castle out scored Beaver Falls 6-2 to end the period ahead 23-17.
The Red Hurricanes' first six possessions of the second quarter were three turnovers and three misses. The Tigers connected on their first three attempts and only missed on the fourth due to an ill advised dunk attempt. Beaver Falls hit two more buckets to lead 27-23 before Harvey stopped the bleeding with a hoop at 4:03.
A Tigers turnover led to a bucket by Michael Andrews that tied the score 27-27 at 3:13.
Beaver Falls out scored the Canes 8-4 to end the period and led 35-31 at halftime.
The Tigers scored first to open the third quarter to lead 37-31.
Nick Colella then made a free throw at 7:13 to narrow the gap before Harvey took over. He outscored Beaver Falls 9-2 during the next three minutes to give the Canes a 41-39 lead at 3:30.
Beaver Falls scored back to back buckets to on top 43-41 at 2:20.
Colella hit another free throw followed by a Harvey "two" and an Antonio Matthews 'three' put the Canes on top 47-43 at 1:32.
The Tigers hit two quick buckets to even the score at 47 at the end of three quarters.
Two more quick scores by the Tigers started the fourth period and they led 51-49 at 7:25.
An Andrew's bucket at 7:13 was followed by a Beaver Falls free throw and the Canes still trailed 52-49 at 6:55 but that would be the last time.
Harvey made two free throws at 6:32 and Andrews grabbed a rebound and put it back to put the Canes ahead 53-52 at 6:04.
After a Tigers miss Harvey scored again putting the Canes up by three.
A 'three' by the Tigers tied the score at 5:17 before Colella hit his first field goal of the game, a 'three' giving New Castle a 58-55 lead.
Following a 'two' by Beaver Falls Colella hit another 'three' putting the Canes up by four.
Beaver Falls hit another bucket at 2:10 to draw close at 61-59.
Harvey then scored the next six points on six of six free throws putting the Red Hurricanes up 67-61.
After another Tigers' miss Andrews hit a bucket as time expired for a 69-61 final score.
Anthony Harvey led the Canes with 32 points while Andrews added 14.
| | | | | | |
| --- | --- | --- | --- | --- | --- |
| Name | FG | FTA | FTM | 3s | Total Pts. |
| Anthony Harvey | 9 | 13 | 13 | 1 | 32 |
| Nick Colella | 2 | 7 | 2 | 2 | 8 |
| Dareese Henderson | 3 | 4 | 1 | 0 | 8 |
| Mike Andrews | 7 | 0 | 0 | 0 | 14 |
| Antonio Matthews | 1 | 0 | 0 | 3 | 3 |
| Rodney Parchman | 2 | 0 | 0 | 0 | 4 |
| Tyrone Steals | 0 | 0 | 0 | 0 | 0 |
| | 24 | 24 | 16 | 6 | 69 |