Perry Pounds Hurricanes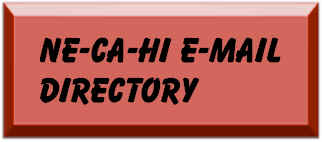 Sign the Red Hurricanes Report Guestbook
View the Red Hurricanes Report Guestbook
The Commodores of Pittsburgh Perry Traditional Academy are annual visitors to the New Castle TipOff Tourney. Many years they were fodder for the powerhouses the Canes had put on the court. That has changed. Last year Perry beat the Hurricanes in the tourney finale and this year starting five seniors led by 6'6" Cory Summerville the Commodores walked away with the Tourney championship with a 63-48 pounding of New Castle.
The Hurricanes had no answer for Sommerville who scored 12 of Perry's first 14 points and his 6'5" frontcourt mate Devon Blake as they swept the glass holding the Canes to one shot on most early possessions. To make matters worse New Castle missed their first five shots and trailed 8-1 until Michael Andrews made a layup at the 5:01 mark.
A three point play by Sommerville put the lead at 11-3 but Tyrone Steals scored at 4:37 and after a Canes' steal Rodney Parchman scored to bring the Canes to within four 11-7 at 4:15.
Sommerville executed another three point play but Anthony Harvey made two quick scores to get New Castle back within three, 14-11 at 2:18.
But the Canes would score no more points in the quarter and the Commodores would tack on seven and lead 21-11 after one period.
Sommerville started things for Perry in the second quarter with a score at 7:18 but the Canes began to smother him underneath and he was held without a point the rest of the quarter.
In turn Parchman and Harvey led the Hurricanes with seven and six points respectively in the period as the Canes pulled to within five at the half, 31-26.
Last night the Red Hurricanes scored 19 straight to start the second half to put away Sharon but tonight the tables were turned. Perry scored the first bucket of the half then as a result of a Canes miss and two turnovers Perry scored eight straight and led by 13, 39-26 with just two minutes gone in the quarter. Andrews scored at 5:38 but New Castle would not score again until Harvey scored at the 2:38 mark. That score made it 47-30 Perry.
At that point Harvey tried to will the Canes to victory as he out scored the Commodores 9-1 to end the quarter. But the Hurricanes still trailed 50-39.
The fourth quarter started just like the game did as the Hurricanes missed their first five shots and Perry extended their lead to 56-39. Harvey scored five more points in the quarter to end the game with 26 but it was not enough as the Canes fell 63-48.
No other Hurricane finished in double figures. Rodney Parchman had nine points and five rebounds.
Cory Summerville led the Commodores with 31 points.
| | | | | | |
| --- | --- | --- | --- | --- | --- |
| Name | FG | FTA | FTM | 3s | Total Pts. |
| Anthony Harvey | 10 | 5 | 4 | 2 | 26 |
| Nick Colella | 0 | 0 | 0 | 0 | 0 |
| Tonio Fulena | 0 | 0 | 0 | 0 | 0 |
| Mike Andrews | 2 | 0 | 0 | 0 | 4 |
| Antonio Matthews | 0 | 2 | 1 | 0 | 1 |
| Rodney Parchman | 4 | 0 | 0 | 1 | 9 |
| Tyrone Steals | 3 | 0 | 0 | 0 | 6 |
| Collin Lewis | 0 | 0 | 0 | 0 | 0 |
| Chris Richards | 1 | 0 | 0 | 0 | 2 |
| Tyree Barnes | 0 | 0 | 0 | 0 | 0 |
| | 20 | 7 | 5 | 3 | 48 |