Canes slam Sharon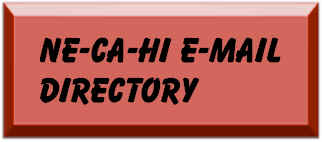 Sign the Red Hurricanes Report Guestbook
View the Red Hurricanes Report Guestbook
It took two quarters in first game of the 06/07 season for the Canes to gather themselves, but find themselves they did, as the Hurricanes who led by just two at the half sprinted out to a 19-0 run to begin the third quarter and coasted to a 66-43 victory over the Sharon Tigers.
New Castle, missing point guard Dareese Henderson from the starting lineup, started sophomore Tonio Fulena along with seniors Anthony Harvey and Antonio Matthews in addition to juniors Nick Colella and Michael Andrews.
Sharon jumped out to a six point lead on two 'threes' before Harvey slashed to the hoop to score and was fouled. Colella followed with a layup and the Canes were back within one at 6:18. Another Colella score put New Castle up by one at 4:55.
A bucket at 4:18 of the first quarter put the Tigers ahead 8-7 and the Hurricanes trailed for the rest of the period. Losing 14-12 after one quarter.
The Tigers kept the Canes at bay for most of the second period until sophomore Tyrone Steals hit a 'three' at 1:11 to give the Hurricanes the lead, 22-20.
Andrews scored with 23 seconds left in the half and the Canes led at the half by two 24-22.
Fulena and Steals had both run the point during the first half but to start the third quarter the Canes changed it up as Colella carried the ball up the court.
Colella led the charge in the third quarter as he recorded two blocked shots, two steals, three rebounds and a three point shot all while he handled the Tigers pressure. The rest of the Red Hurricanes responded too as they created 10 turnovers and went on a 19-0 run to lead 43-22 at the 2:26 mark of the third quarter.
Sharon finally hit a 'three' at 1:58 and after a steal hit a 'two' narrowing the gap to 43-27 but Matthews hit a bucket at 1:10 and after a Canes' steal, Fulena made two free throws. Matthews answered two Tigers' free throws with another basket and New Castle led 49-29 after three quarters.
The fourth quarter saw the Canes maintain their lead and go deep on the bench and they finished off the Tigers 66-43.
Mike Andrews led the Hurricanes with 13 points while Nick Colella added 12 and four blocked shots. Sophomore Rodney Parchman with plenty of quality minutes scored 11 points while Anthony Harvey and Tyrone Steals each netted nine points.
| | | | | | |
| --- | --- | --- | --- | --- | --- |
| Name | FG | FTA | FTM | 3s | Total Pts. |
| Anthony Harvey | 4 | 1 | 1 | 0 | 9 |
| Nick Colella | 5 | 1 | 1 | 1 | 12 |
| Tonio Fulena | 1 | 2 | 2 | 1 | 5 |
| Mike Andrews | 6 | 1 | 1 | 0 | 13 |
| Antonio Matthews | 2 | 0 | 0 | 0 | 4 |
| Rodney Parchman | 3 | 8 | 5 | 0 | 11 |
| Tyrone Steals | 4 | 0 | 0 | 1 | 9 |
| Collin Lewis | 1 | 0 | 0 | 0 | 2 |
| Chris Richards | 0 | 0 | 0 | 0 | 0 |
| Michael Cox | 0 | 0 | 0 | 0 | 0 |
| Nick Klein | 0 | 2 | 1 | 0 | 1 |
| | 26 | 15 | 11 | 3 | 66 |