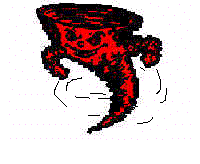 Past Editions
Beaver Falls (W 70-12)
Hopewell (W 52-33)
Mt. de Chantal Acadamy
(W 68-55)
Ursuline (W 66-12)
Canon-McMillan (W 64-50)
North Hills (W 63-23)
Shaler (W 64-57)
Seneca Valley (W 63-28)
Ft. Cherry (W 61-18)
Ambridge (W 56-52)
Pine-Richland (W 55-44)
North Allegheny
(W 57-31)
Hollidaysburg (W 53-34)
Butler (W 46-26)
Gateway (W 62-43)
North Hills (W 72-35)
Shaler (W 59-44)
North Catholic (W 55-52)
Coach Rankin notes on Lady Canes' games
Lady Hurricanes stay undefeated
Well the streak continues. After a tough contest Saturday night we continue to roll. The week has been very tough, 4 games in 8 days. But the kids have played well. Shaler is a lot better than most people expected. They will make some noise in the playoffs. Last year with the target on their back, they struggled until late in the year. Unfortunately, it was too late and they missed the playoffs.
This year, lead by Melissa McQuaid, they are poised to make a run in the playoffs and you have to give credit to the coaching staff. They opened up with NA, us and Butler and lost all three. The Butler game was 2 days after they we played them and at Butler. They lost all 3 games and it looked like they were done.
But they brought a 4 game win streak to the field house and played us tough again. The game at Seneca started out looking like they were going to take us to the wire. But we turned up the defensive pressure and they had no answer. We held them to 26 points and won going away 56-26. We continue to get solid play from the bench and Jalessa Sams is having an incredible year. She plays so hard and can beat you so many ways. She is averaging averging double figures in points and rebounds, she has improved her 3point shot and she has been a good leader for this team.
We needed all of those 3 pointers Saturday night as we walked into an ambush at North Catholic. They contacted us last month to see if we would play them since both teams are short one game. Coach will play just about anybody anywhere so we said lets do it. The Trojanettes were triple A for years but are now single A. Led by senior April Austin, they gave us all we could handle but were able to hold on. I thought we got a good game from Abby Allen, when she wasnt in foul trouble, and Nikki Wise really helped us get the job done under the boards.
Their guards were able to handle the pressure defense but we outrebounded them 31-21 and came back to win 55-52. We struggled with foul trouble most of the game but lead most of the second half, by 10 a few times, before they made a run at the end of the game. North Catholic should win the WPIAL title and can contend for the state. When you have guards that can control the tempo of a game, you can go far.
Again, although we havent lost, we still have some things to work on. I think we could have closed the game out at the free throw line better and we have to start stronger in games like this.
On a different note, the boy's team is struggling to make the playoffs. They are playing a lot better as of late but they need to win 2 of 3 to get into the playoffs. I'm still a big fan of the guys and would love to see them get in considering all the adversity they have faced this year. New Castle has been known to be a tough place to play so hopefully we can get a loud, raucous crowd there tomorrow night.
2006/07 Schedule
.
Season Statistics