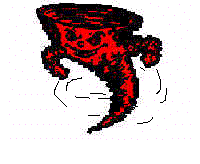 Past Editions
Beaver Falls (W 70-12)
Hopewell (W 52-33)
Mt. de Chantal Acadamy
(W 68-55)
Ursuline (W 66-12)
Canon-McMillan (W 64-50)
North Hills (W 63-23)
Shaler (W 64-57)
Seneca Valley (W 63-28)
Ft. Cherry (W 61-18)
Ambridge (W 56-52)
Pine-Richland (W 55-44)
North Allegheny (W 57-31)
Coach Rankin notes on Lady Canes' games
Lady Canes top Tigers 57-31
I dont know what it is, but the North Allegheny Tigers seem to bring out the intensity in us. We didnt play particularly well but we played hard. After starting out on a 9-2 run, we kept the Tigers at a distance for the rest of the game and won going away, 57-31.
North Allegheny had trouble scoring all game as their 10-36 shooting showed. But, after they got a few baskets in the second quarter to make the score 17-9, we ended the quarter on a 13-3 run that was capped off by Jalessa Sams' three point shot at the end of the half.
We stood around for most of the third quarter, I'm not sure if it was because we expended so much energy in the first half or that we just wanted to take it easy.
North Allegheny was able to put a run together and pull within 31-22 when coach G called a timeout at the 3:37 mark. In the huddle we really stressed pressing and forcing the tempo. I thought that we really forced things after that and NA tired some.
We ended the game on a 26-9 run to win easily or so it seemed. We were out of sync at times and definitely didnt look smooth. Although we are 12-0 we have some things to work on and that's not a bad thing. After all you want to be your best in late February and March not now.
2006/07 Schedule
.
Season Statistics