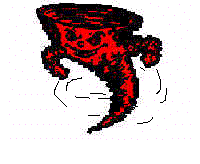 Past Editions
Beaver Falls (W 70-12)
Hopewell (W 52-33)
Mt. de Chantal Acadamy
(W 68-55)
Ursuline (W 66-12)
Canon-McMillan (W 64-50)
North Hills (W 63-23)
Shaler (W 64-57)
Seneca Valley (W 63-28)
Ft. Cherry (W 61-18)
Ambridge (W 56-52)
Pine-Richland (W 55-44)
North Allegheny
(W 57-31)
Hollidaysburg (W 53-34)
Butler (W 46-26)
Gateway (W 62-43)
North Hills (W 72-35)
Shaler (W 59-44)
Coach Rankin notes on Lady Canes' games
Lady Hurricanes knock off Gateway and North Hills
Two games ago we were worried that there would be a letdown against Gateway. In some ways there was, after getting out to a 26-5 lead early, we coasted most of the second half and beat the Gators 62-43. They made it a game in the second half but we held them off.
The Gators are recovering from losing Jamie Smith to Woodland Hills, but Shayla Scott should get them in the playoffs. One of the things that good teams struggle with is staying focused against teams that arent that good.
I think we lost some focus when we got up and Gateway didnt stop playing so that kept the game somewhat close.
We are shooting the ball better and thats always a plus. Last night was similar to Gateway. North Hills has struggled all year though, but with us coming in as the number one team in the district they seemed to play better than they did the first time we played them.
Again, we shot well early, hitting 3 three point shots in the first quarter to get out to a 22-8 lead. I think we played better defensively, we forced 30 turnovers, and got some good time for the players off the bench.
It's funny, we heard some grumblings from the home team about us "running up the score" but I dont think it's right to ask your subs to not play hard. It's not like we were pressing and although Jaleesa was in for part of the fourth quarter, it was because Nikki Wise got hurt in the jv game.
I dont think we have to justify it, but when you have a team that hasn't won in a while, the mentality changes and people get more concerned with how bad they get beat instead of if they can win.
The next 8 games will be tough. The section is shaping up and there will be a lot of big games, starting with a hot Shaler team.
2006/07 Schedule
.
Season Statistics