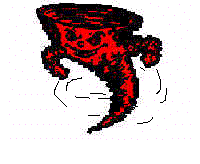 Past Editions
Beaver Falls (W 70-12)
Hopewell (W 52-33)
Mt. de Chantal Acadamy
(W 68-55)
Ursuline (W 66-12)
Canon-McMillan (W 64-50)
North Hills (W 63-23)
Shaler (W 64-57)
Seneca Valley (W 63-28)
Ft. Cherry (W 61-18)
Ambridge (W 56-52)
Pine-Richland (W 55-44)
Coach Rankin notes on Lady Canes' games
Lady Canes over Pine-Richland 55-44
We started out slow but kept the lead through the first quarter. A second quarter drought made the game close. Pine-Richland was able to gain some momentum in the third quarter and actually led 22-19 before we woke up and started to apply our pressure defense.
We got key contributions off the bench from Tasia Wise, Shelby Rogers and Nikki Wise. Nothing spectacular from a scoring stand point but defensively they all helped pick up the intensity.
We battled through the third quarter and lead by 4, 36-32 after 3 quarters.
We started the 4th quarter on an 8-3 run with six points coming from Jaleesa. I thought that we got some nice high low play from her and Logan. Once the lead got that big, they had no answer. Pine-Richland hit a couple of three point shots to keep it from getting out of hand, but we executed and actually led by 16 at one time.
Kara Joseph shot well and played a steady game. Jalessa once again led us with 23 points and 11 rebounds. We will be back in action Thursday against NA. Should be a good game, the kids love to play against them. Some of their girls are friends with ours and that makes for more of a rivalry.
2006/07 Schedule
.
Season Statistics