New Castle tops Shenango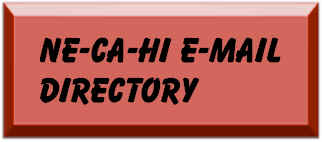 Sign the Red Hurricanes Report Guestbook
View the Red Hurricanes Report Guestbook
The Hurricanes looking to even their season record at two wins and two losses did just that by overcoming a horrid shooting night and rallying for a 54-47 win against Lawrence Co. neighbor Shenango in the consolation game of the Beaver Falls Tip-Off Tournament.
New Castle shot only 25 percent for the game and made only six of 34 shots from the field during the second and third quarters which allowed Shenango to move to an 11 point lead 39-28 with just 45 seconds to play in the third period. Finally with no time left in the third quarter Chris Richards hit a 'three' that brought the Canes back to within eight.
Richard's shot gave the Red Hurricanes a boost as their intensity picked up both offensively and defensively during the fourth quarter.
New Castle scored the first six points of the period fueled by two steals and tallied on a hoop and two free throws by Nick Colella and two free throws by Tonio Fulena.
After two free throws by the Wildcats, Mike Andrews hit two more free throws to get the Canes to within three 41-39.
A basket by Shenango at 5:20 put the margin back to four but after a turnover Tyrone Steals grabbed a rebound and put it back for a score and Colella followed a Wildcat turnover with another score and the game was tied at 43 with 3:40 left.
After another steal the by the Canes, Colella was fouled and went to the line to shoot two, he hit one free throw at 3:22 to give the New Castle the lead by one. Colella missed the second but grabbed his miss and put it up and in to give the Canes a three point lead 46-43.
Two free throws by Shenango at 3:01 brought them closer but then a basket by Steals put the lead back to three 48-45.
The game became a free throw contest for the last three minutes and tonight the Hurricanes hit enough as Colella made two more, Richards hit one of two, Jajuan Jay hit one of two and Andrews iced the game with two at the 18 second mark giving New Castle a 54-49 lead.
That lead was large enough as Shenango missed a three at the end and the Canes won 54-49.
Nick Colella was the Canes' leading scorer with 20 points and added eight rebounds (five offensive). He also went seven of nine from the free throw line. Mike Andrews had 11 rebounds (five offensive) and hit all of his free throws going four of four.
| | | | | | |
| --- | --- | --- | --- | --- | --- |
| Name | FG | FTA | FTM | 3s | Total Pts. |
| Nick Colella | 6 | 9 | 7 | 1 | 20 |
| Tonio Fulena | 0 | 2 | 2 | 0 | 2 |
| Mike Richards | 4 | 4 | 2 | 2 | 12 |
| Mike Andrews | 3 | 4 | 4 | 0 | 10 |
| Tyrone Steals | 4 | 0 | 0 | 1 | 9 |
| Rodney Parchman | 0 | 0 | 0 | 0 | 0 |
| Jordan Gentsy | 0 | 0 | 0 | 0 | 0 |
| Nick Klein | 0 | 0 | 0 | 0 | 0 |
| Stephen Richardson | 0 | 0 | 0 | 0 | 0 |
| Jajaun Jay | 0 | 2 | 1 | 0 | 1 |
| | 17 | 21 | 16 | 4 | 54 |