Hurricanes lose to Altoona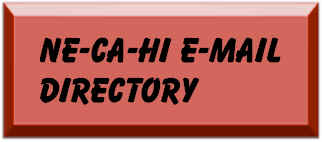 Sign the Red Hurricanes Report Guestbook
View the Red Hurricanes Report Guestbook
The Mark Stanley era of Hurricanes' basketball has already experienced several firsts. Last night the Canes garnered their first win after nearly blowing a fourth period lead. Tonight the Hurricanes suffered their first loss squandering a 15 point lead in the fourth quarter falling to Altoona 48-45.
New Castle jumped out to a 5-0 lead behind a 'two' and a 'three' by Chris Richards and maintained that lead though out the first and second quarters to lead at halftime 31-24.
Neither team could make a bucket after the half until the Canes' Mike Andrews scored at the 5:49 mark of the third. Altoona was held to only three points in the third quarter while the Canes scored eight and led by 12 after three periods 39-27.
Andrews opened the scoring in the fourth quarter with a 'three' from the top of the circle to put the Canes up by 15 with 7:26 left to play.
Suddenly after Andrews' score the Mountain Lions' shots began to fall. Altoona out scored the Red Hurricanes 8-0 over the next four minutes to close to with in seven 42-35. During that stretch the Canes miss two shots, committed a turnover and missed three of four free throw attempts. David Colella made the free throw at 2:32 but then things went sour again for New Castle as they had two more turnovers and missed the front-ends of two one-and-ones. Altoona scored eight straight and after a steal tied the Canes at 43 with just 44.7 seconds left. The Hurricanes were out scored 16-1 during that stretch.
With 32 seconds left Altoona fouled Tonio Fulena. Fulena made both free throws to put the Canes up by two.
Altoona called time at the 24 second mark and after the time out 5'8" guard Alex Raymond hit a 'three' and Altoona led for the first time with just 17 seconds left.
After a Canes' time-out New Castle in bounded from in front of their bench on their end of the court. The ball went to point guard Fulena who drove from the side to the free throw line where he was stripped of the ball.
The Hurricanes fouled on the exchange and Altoona made both free throws for the final margin of 48-45.
Nick Colella and Mike Andrews led the Canes in scoring with 13 apiece.
| | | | | | |
| --- | --- | --- | --- | --- | --- |
| Name | FG | FTA | FTM | 3s | Total Pts. |
| Nick Colella | 5 | 2 | 1 | 3 | 13 |
| Tonio Fulena | 1 | 5 | 3 | 0 | 5 |
| Mike Richards | 4 | 2 | 0 | 3 | 11 |
| Mike Andrews | 6 | 0 | 0 | 1 | 13 |
| Tyrone Steals | 1 | 0 | 0 | 0 | 2 |
| Rodney Parchman | 0 | 0 | 0 | 0 | 0 |
| Jordan Gentsy | 0 | 0 | 0 | 0 | 0 |
| Nick Klein | 0 | 2 | 1 | 0 | 1 |
| Stephen Richardson | 0 | 0 | 0 | 0 | 0 |
| | 17 | 11 | 5 | 7 | 45 |