Hurricanes trounce Titans
Next Game -
February 1 @ Seneca Valley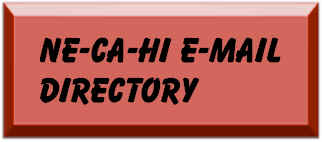 Sign the Red Hurricane Report Guestbook
View the Red Hurricane Report Guestbook
Playing without starting guard Dante Spino, who sat out after receiving a large cut above his eye in the North Hills game, the Canes didn't miss a beat drubbing the Shaler Titans 75-40.
Playing a patient passing offense Shaler stayed close to the Canes through the first three minutes of the game and led 8-6.
At 4:53 Dom Joseph tied the score at eight then three straight steals by the Red Hurricanes led to three baskets and New Castle led 14-8 at the 2:30 mark.
Shaler hit a basket and was fouled making the free throw to draw within three.
Ralph Currie then hit a short jumper to put the Canes up five.
The Titans hit the final basket of the period to get within three at the quarter 16-13.
Leon Ward hit a 'three' to open the second quarter and Hoover Gibson's lay-up after a Titan turnover made it 21-13.
Another Hurricanes steal and another Ward 'three' and suddenly the lead was 11, 24-13 at 4:57. Gibson scored again and was fouled, draining the free throw and the lead was 14.
Shaler finally got on the board in the period at 4:23 to make it 27-15.
A Joe Carter free throw the two baskets by Chris Cain gave the Hurricanes a 32-15 lead with 1:02 left in the half.
A Titan free throw was followed by Vojtech Hybler basket and the Canes led 34-16 at intermission.
Ward opened the second half with a score and following a steal Mark DeMonaco was fouled going to the hoop. DeMonaco made both free thows at 7:04 putting the Canes ahead 38-16.
New Castle went on to out score the Titans 18-11 in the period extending their lead to 62-27 after three quarters.
Hybler hit two free throws to start the fourth period followed by two more from Ward. Sitting most of the starters for the final period the Hurricanes finished with 13 in the quarter for a final score of 75-40.
Mark DeMonaco led the Canes with 15 points while Dom Joseph added 15. Leon Ward tallied 12 and Hoover Gibson 11. Gibson and Vojtech each had five rebounds.
.

| | | | | | |
| --- | --- | --- | --- | --- | --- |
| Name | FG | FTA | FTM | 3's | TP |
| Joseph | 7 | 3 | 0 | 0 | 14 |
| DeMonaco | 5 | 5 | 3 | 2 | 15 |
| Ward | 4 | 2 | 2 | 2 | 12 |
| Gibson | 5 | 1 | 1 | 0 | 11 |
| Cain | 3 | 2 | 1 | 0 | 7 |
| Carter | 0 | 4 | 3 | 0 | 3 |
| Currie | 2 | 0 | 0 | 0 | 4 |
| Hybler | 2 | 4 | 3 | 0 | 7 |
| Ortiz | 1 | 0 | 0 | 0 | 2 |
| Taylor | 0 | 0 | 0 | 0 | 0 |
| Rossi | 0 | 0 | 0 | 0 | |
| Totals | 29 | 21 | 13 | 4 | 75 |

| | | | | |
| --- | --- | --- | --- | --- |
| score @ quarters | 1 | 2 | 3 | 4 |
| Shaler | 13 | 16 | 27 | 40 |
| New Castle | 16 | 34 | 62 | 75 |