Canes quiet Little Lions
Next Game -
March 16 vs Mt. Lebanon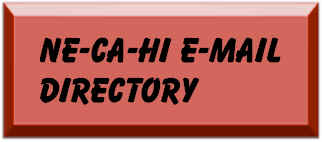 Sign the Red Hurricane Report Guestbook
View the Red Hurricane Report Guestbook
The Hurricanes controlled the opening tip and remained in control for the three quarters opening up as much as a 21 point lead to open the fourth period. That's when the wheels nearly fell off. Fueled by their defense State College made five straight points to pull within 16 at 6:08.
The Canes then had three straight turnovers before Joe Carter scored at 4:54 go put the Canes back up 63-45.
The Lions then hit a basket, then after another Hurricane's turnover made two free throws to close within 14.
Each team missed their next shots, then Leon Ward made one free throw at 2:58 and New Castle's lead was 15.
The Lions then reeled off seven straight points to close within eight at 1:34. After another Canes miss State College went to the free throw line to shoot two and an opportunity to pull to within six points with 1:15 left to play. The Little Lions missed them both and Mark DeMonaco was fouled.
DeMonaco missed the first of two but made the second moving the lead to nine.
State College missed on their next attempt and the put-back.
Dom Joseph was fouled at 46 seconds and he made one of two and the lead was 10.
The Lions missed again from the field and Joseph was fouled again. He made two free throws this time and the lead was 12 at the 12 second mark. State College failed to score for a final score of 68-56.
Dom Joseph had 25 points, Dante Spino 13, Mark DeMonaco 11 and Leon Ward 10
| | | | | | |
| --- | --- | --- | --- | --- | --- |
| Name | FG | FTA | FTM | 3's | TP |
| Joseph | 9 | 7 | 6 | 1 | 25 |
| DeMonaco | 4 | 3 | 1 | 2 | 11 |
| Spino | 4 | 3 | 2 | 3 | 13 |
| Ward | 4 | 2 | 1 | 1 | 10 |
| Gibson | 2 | 6 | 1 | 0 | 5 |
| Cain | 1 | 0 | 0 | 0 | 2 |
| Carter | 1 | 0 | 0 | 0 | 2 |
| Totals | 25 | 21 | 11 | 7 | 68 |

| | | | | |
| --- | --- | --- | --- | --- |
| score by quarters | 1 | 2 | 3 | 4 |
| New Castle | 12 | 36 | 56 | 68 |
| State College | 13 | 24 | 40 | 56 |