Hurricanes Tip-Off Champs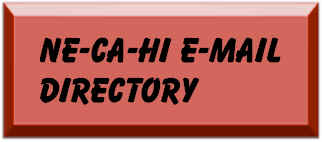 Sign the Red Hurricane Report Guestbook
View the Red Hurricane Report Guestbook
The Red Hurricanes' most experienced and battle tested player showed tonight that he has withstood the tough times over the last two years and has been tempered by the fire that is sometimes received by Hurricanes players. David Richards led the Hurricanes into battle tonight in the finals of the Tip-Off Tournament against a taller, more talented senior laden Latrobe Wildcat team and thrived under the pressure. Richards handled the ball nearly flawlessly, stayed out of foul trouble, hit 9 of 12 free throws in the fourth quarter and led the Canes in scoring with 24 as the Hurricanes knocked of the top rated team from Section 1, 75-63.
The young Canes' not an offensive juggernaut, played defense very well most of the night and as some of the best Hurricanes' teams of the past have done, created offense from defense. New Castle had 11 steals among the Wildcats' 18 turnovers and hit timely shots to take an early lead and never look back.
New Castle led by 10 after the first period, 24-14, extending it to 14 early in the second quarter.
The Hurricanes' lead was 12 at the half, 41-29 and the Canes stretched it out to 15 by the end of the third quarter.
Latrobe got back to within ten midway through the final period and after a couple Canes' missed free throws the margin was just seven at 1:44.
Tonight as last night New Castle made enough free throws,15 of 23 in the fourth quarter to, move out to the 12 point victory.
David Richards led New Castle with 24 points, 13 of 18 free throws.
Anthony Harvey added 19 hitting a 'three' during an 8-0 Canes spurt in the first quarter.
Tom Canal chipped in with 11 making two 'threes'.
Demetrius Searcy last night's high scorer was in foul trouble much of the evening and fouled out in the fourth quarter.
| | | | | | |
| --- | --- | --- | --- | --- | --- |
| Name | FG | FTA | FTM | 3's | TP |
| David Richards | 5 | 18 | 13 | 1 | 24 |
| Demetrius Searcy | 2 | 2 | 1 | 0 | 5 |
| Anthony Harvey | 6 | 10 | 6 | 1 | 19 |
| Thomas Canal | 3 | 3 | 3 | 2 | 11 |
| Spencer Lane | 2 | 0 | 0 | 0 | 4 |
| Chris Harvey | 2 | 0 | 0 | 0 | 6 |
| William Martin | 0 | 0 | 0 | 0 | 0 |
| Tony Andrews | 6 | 3 | 0 | 0 | 0 |
| Hakeem Fitzpatrick | 0 | 0 | 0 | 0 | 0 |
| Totals | 20 | 36 | 26 | 2 | 77 |

| | | | | |
| --- | --- | --- | --- | --- |
| score by quarters | 1 | 2 | 3 | 4 |
| Latrobe | 14 | 29 | 41 | 63 |
| New Castle | 24 | 41 | 56 | 75 |