Franklin Falls to Canes
Next Game -
Tuesday Dec. 18 vs North Hills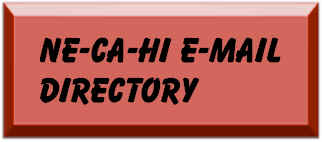 Sign the Red Hurricane Report Guestbook
View the Red Hurricane Report Guestbook
Last year's state AAA champion Franklin, despite losing four starters to graduation, played toe to toe with the Hurricanes. With a tall starting line up of 6'4", 6'4", 6'5" the Knights and the Canes battled all night but the Hurricanes prevailed 58-52
Led by Dante Spino's hot start the Canes moved out to a 14-9 first period lead.
The teams played even the second period and the Canes maintained their five point lead 29-24. To this point New Castle had held the Knights leading scorer Shaun Grill (19.6 ppg) scoreless.
Franklin outscored the Canes in the third period 14-11 to get within in two 40-38.
The Hurricanes maintained the lead until Franklin forged ahead 52-51 with just 1:17 left to play on two made free throws.
The Canes responded quickly as Mark DeMonaco hit a 'three' with just 43 seconds left.
Franklin missed on a 'three' attempt and the Canes grabbed the rebound and called timeout.
Hoover Gibson was fouled after the break and went to the line for a one on one. He missed the first but grabbed his own rebound and was fouled again while shooting. Gibson made them both to extend the Canes lead to 56-52 with 14 seconds to play.
The Canes stole the inbounds pass and Dante Spino's layup provided the final margin 58-51.
.

| | | | | | |
| --- | --- | --- | --- | --- | --- |
| Name | FG | FTA | FTM | 3's | TP |
| Joseph | 7 | 5 | 1 | 0 | 15 |
| DeMonaco | 2 | 0 | 0 | 2 | 6 |
| Spino | 6 | 3 | 3 | 2 | 17 |
| Gibson | 3 | 8 | 6 | 0 | 12 |
| Carter | 2 | 0 | 0 | 0 | 4 |
| Cain | 0 | 0 | 0 | 0 | 0 |
| Currie | 0 | 0 | 0 | 0 | 0 |
| Ward | 2 | 0 | 0 | 0 | 4 |
| Totals | 22 | 16 | 10 | 4 | 58 |

| | | | | |
| --- | --- | --- | --- | --- |
| score @ quarters | 1 | 2 | 3 | 4 |
| Franklin | 9 | 24 | 38 | 52 |
| New Castle | 14 | 29 | 40 | 58 |