Canes wipe up Wolverines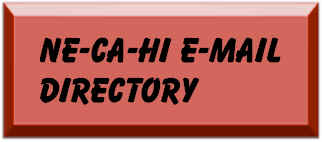 Sign the Red Hurricane Report Guestbook
View the Red Hurricane Report Guestbook
There are some well known canals in the world. The Panama Canal, the Suez Canal, there was the Erie Canal, there was once a canal from the Shenango River to the Neshannock Creek. But tonight there was the emergence of another Canal. This one runs through the New Castle High School Field House and plays guard for the Red Hurricanes. Junior Tom Canal led the Canes in a 74-36 drubbing of the Ellwood City Wolverines Monday night at the Field House. Canal scored 18 points by hitting three field goals and making 12 of 12 free throw attempts, while not playing the fourth quarter.
Ellwood led 3-2 at 6:12 of the first quarter but the Canes then out scored the Wolverines 17-7 the rest of the period and led after one, 19-10.
New Castle outscored Ellwood 15-10 in the second quarter led by Canal and Spencer Lane each with six points. At the intermission the Canes led 34-20.
The Hurricanes opened the third quarter with a 15-4 run to take any hope away from the Wolverines. Canal had nine points in the third quarter and Ellwood City only had eight. 60-28 Canes after three periods.
The benches were emptied in the fourth quarter but the Canes still held Ellwood to just eight points in the period for a final score of 74-36.
Notes:
Demetrius Searcy had 12 points while Spencer Lane added 10.
Searcy had six rebounds (four offensive) and Hakeem Fitzpatrick also grabbed six carems.
The Canes were 22 of 28 from the free throw line but only two of ten on three point attempts.
Seeing their first Varsity action of the season were Ricky DeBlazio, Mike Colella, Aaron Keys, Chris LeRocca, Samarese Richardson.
| | | | | | |
| --- | --- | --- | --- | --- | --- |
| Name | FG | FTA | FTM | 3's | TP |
| David Richards | 3 | 2 | 1 | 1 | 8 |
| Demetrius Searcy | 5 | 3 | 2 | 0 | 12 |
| Anthony Harvey | 1 | 0 | 0 | 0 | 2 |
| Thomas Canal | 3 | 12 | 12 | 0 | 18 |
| Spencer Lane | 4 | 3 | 2 | 0 | 10 |
| Chris Harvey | 3 | 0 | 0 | 0 | 6 |
| William Martin | 0 | 0 | 0 | 0 | 0 |
| Tony Andrews | 2 | 0 | 0 | 0 | 4 |
| Hakeem Fitzpatrick | 2 | 2 | 2 | 0 | 6 |
| Ricky DeBlasio | 0 | 6 | 3 | 0 | 3 |
| Mike Colella | 1 | 0 | 0 | 0 | 2 |
| Aaron Keys | 1 | 0 | 0 | 1 | 3 |
| Chris LaRocca | 0 | 0 | 0 | 0 | 0 |
| Samarese Richardson | 0 | 0 | 0 | 0 | 0 |
| | 25 | 28 | 25 | 3 | 74 |

| | | | | |
| --- | --- | --- | --- | --- |
| score by quarters | 1 | 2 | 3 | 4 |
| Ellwood City | 10 | 20 | 28 | 36 |
| New Castle | 19 | 34 | 60 | 74 |