Canes crush Brigdgers

Next Game
Playoffs
Friday November 2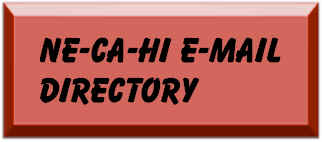 Sign the Red Hurricane Report Guestbook
View the Red Hurricane Report Guestbook
Facing a must win to make the playoffs, the Hurricanes stormed out of the gate to crush the Bridgers. Leon Ward set the pace by taking the opening kickoff 70 yards to the Ambridge 24 setting up the first score and the Canes never looked back topping Ambridge 42-0.
Qb Russ Relic finished off Ward's run by scoring from 5 yards out at the 8:10 mark. After the teams exchanged punts Ambridge fumbled on their next possession. The Canes again struck quickly, scoring their second touchdown just 1:07 after the first. The two point conversion put the Hurricanes up 14-0.
On their next possession the Bridgers drove into New Castle territory before a fumble and an incomplete pass halted the drive and forced a punt.
The Canes drove to the Ambridge 32 when Relic hid Cameron Reid in stride for a 32 yard TD pass.
Following the New Castle kickoff Ambridge was held on three plays and punted with just 13 seconds in the half. The Hurricanes blocked the punt with Zach Mariacher picking up the lose ball. Mariacher however went down just short of the end zone. With four seconds on the clock Relic squeezed in from the one and the Canes were up 27-0. Joey Harvey's PAT made it 28-0 at intermission.
The second half opened with more of the same as Ambridge went three and out again. The Canes acted quickly and in just three plays scored again. Harvey's PAT put New Castle ahead 35-0 bringing into play the "mercy rule" in which the clock keeps running.
Another Ambridge turnover late in the fourth period was picked up by Steven Threats and returned to the Bridge 30. Runs by Alan Scott and Sam Holmes got the ball to the one. Ross Crist scored the final TD with the one yard plunge. The PAT made the final, 42-0.