New Castle fills it up on Seneca Valley
Next Game -
January 8 @ North Allegheny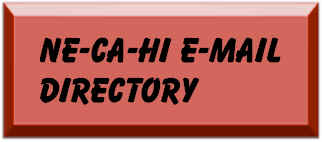 Sign the Red Hurricane Report Guestbook
View the Red Hurricane Report Guestbook
Mark DeMonaco set the tone early as the Red Hurricanes ran their opening play to free up their starting guard for a 'three' and he drained it. A quick Seneca Valley turnover gave the ball back to the Canes and DeMonaco nailed another 'three' and already Dandy Don was singing "turn out the lights the party's over."
New Castle continued the barrage and sprinted out to a 29-10 first period lead, rolling on to a 96-52 Section 3 win.
DeMonaco had eight points in the first period and Chris Cain added six.
The Hurricanes rolled on in the second quarter out scoring the Raiders 17-12 led by six points from Dom Joseph. New Castle led 46-22 at the half.
New Castle continued to overwhelm the Raiders through the third period, holding Seneca Valley scoreless for 6:35 of the quarter while scoring 30 points.
Chris Cain who lead six Hurricanes in double figures with 21had seven in the period.
The fourth quarter was dominated by Joe Carter who had all 13 of his points in the period. The Canes out scored Seneca Valley 20-19 in the final stanza for the 92-52 win.
Others in double figures for New Castle were Dom Joseph with 16, Mark DeMonaco and Joe Carter with 13, Hoover Gibson with 12 and Dante Spino with 10.
.

| | | | | | |
| --- | --- | --- | --- | --- | --- |
| Name | FG | FTA | FTM | 3's | TP |
| Joseph | 6 | 5 | 4 | 0 | 16 |
| DeMonaco | 5 | 0 | 0 | 3 | 13 |
| Spino | 4 | 0 | 0 | 2 | 10 |
| Gibson | 5 | 2 | 2 | 0 | 12 |
| Carter | 4 | 3 | 3 | 2 | 13 |
| Cain | 9 | 2 | 0 | 2 | 21 |
| Currie | 0 | 0 | 0 | 0 | 0 |
| Ward | 4 | 0 | 0 | 1 | 9 |
| Hybler | 0 | 0 | 0 | 0 | 0 |
| Taylor | 0 | 0 | 0 | 0 | 0 |
| Ortiz | 1 | 0 | 0 | 0 | 2 |
| Rossi | 0 | 0 | 0 | 0 | 0 |
| Totals | 38 | 12 | 9 | 10 | 96 |

| | | | | |
| --- | --- | --- | --- | --- |
| score @ quarters | 1 | 2 | 3 | 4 |
| Seneca Valley | 10 | 22 | 33 | 52 |
| New Castle | 29 | 17 | 30 | 20 |