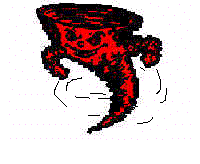 Past Editions
Beaver Falls (W 70-12)
Hopewell (W 52-33)
Mt. de Chantal Acadamy
(W 68-55)
Ursuline (W 66-12)
Canon-McMillan (W 64-50)
North Hills (W 63-23)
Shaler (W 64-57)
Seneca Valley (W 63-28)
Ft. Cherry (W 61-18)
Ambridge (W 56-52)
Pine-Richland (W 55-44)
North Allegheny
(W 57-31)
Coach Rankin notes on Lady Canes' games
Lady Hurricanes handle Hollidaysburg 53-34
Sometimes a challenge is good. The Lady Tigers from Hollidaysburg came to the field house on Saturday and played a good game. But when push came to shove, our defense was able to step up and get the job done.
We had three players score in double figures and the defense held Hollidaysburg to 15 second half points to help us to a 53-34 win. Jalessa Sams once again led the way with 16 points despite only shooting 4-7 from the field. Sams was part of the man to man in the Lady Tigers triangle and 2 defense during the second half of the game. The Lady Tigers also went man to man on Ryenn Micaletti but she was able to score 11 points. Micaletti also had a career high 7 steals to lead the Lady Canes, who forced 24 turnovers. Abby Allen chipped in 13 points and also had a career high 6 rebounds as we outrebounded the Lady Tigers 37-27.
I thought it was a good test for us considering that they played triangle and 2 most of the second half. We got nice contributions from Tasia Wise and Shelby Rogers off the bench. Wise had 5 rebounds and Rodgers continues to get more and more comfortable with the system.
Although we are 13-0 we have a lot to work on, we had 19 turnovers and I think a lot of that was being over aggressive. But I like the way we are rebounding and defending. I think we also know that even being 13-0 and all the rankings stuff doesn't mean nearly as much as the end result. Friday night at Butler (11-2) should be fun.
2006/07 Schedule
.
Season Statistics