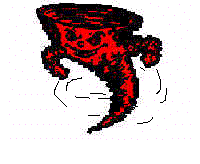 Past Editions
Mt. Lebanon
North Hills
Red Hurricanes vs Red Raiders Preview

Next Game -
March 2 @ Palumbo Center 12:00 Noon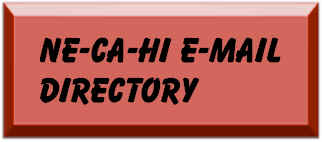 Sign the Red Hurricane Report Guestbook
View the Red Hurricane Report Guestbook
The potential Quad-A matchup talked about for months will finally
materialize Saturday at noon as top-seeded Uniontown (25-1) will host second-seeded New Castle (27-0) for the WPIAL championship at A.J. Palumbo Center.

Besides being the top two seeds in the WPIAL playoffs, Uniontown is ranked first in the state by the Harrisburg Patriot News while New Castle is ranked third.

"It's the matchup that people have been talking about since the beginning of the season," New Castle coach John Sarandrea said shortly after his Red Hurricanes defeated Kiski, 70-66. "These things rarely happen. When we were supposed to play Williamsport in the state final, there were Internet exchanges and the mayors were talking, but funny things happen on the way to championships."

Throughout the season, New Castle has been ranked first in the WPIAL by the Pittsburgh Tribune-Review, with Uniontown coming in second. In the Pittsburgh Post-Gazette, Uniontown has secured the top spot while New Castle has been consistenly ranked second.

"It will be a monumental task for us to win," Sarandrea said. "…
(Uniontown) proved that they're the best team and, until someone in the WPIAL beats them, then I will continue to say that they are the best. Not to shift pressure on them, I just think that's a straight call by me."

Uniontown's offense is led by a trio of 1,000-career point scorers in
(5-foot-11, guard) Terrence Vaughns, (6-foot-1, forward) Chris Jacobs and (6-foot-2, forward) Dierre Jenkins. All five starters are seniors.

"Uniontown reminds me very much of our team in '99," Sarandrea said. "We had three 1,000-points scorers, they had a world and a wealth of playoff experience, they've been to Hershey, they've been to a WPIAL final before, they've won a couple section titles in a row."

Rounding out the Red Raiders' starting lineup are 5-foot-10, guard David Winfrey and 6-foot-2, forward Carl Farrell. With the team lacking height, Uniontown relies on its speed to drive to the hoop - but showed ability from the peremiter Wednesday night, making 6 of 13 3-point attempts in their semifinal victory over Mt. Lebanon.

"We're not a 3-point shooting team usually, but we have kids who can shoot them if we need them," Uniontown coach Dave Shuck said. "It's part of our game."

The Red Raiders earned their return trip to the WPIAL title game by
defeating Mt. Lebanon, 73-62. Vaughns, who scored a game-high 26 points, had three 3-pointers. Jacobs and Jenkins each scored 17 points.

Last season, Uniontown lost to Chartiers Valley, 59-55, in the title game. The team then lost to George Jr. Republic, 71-70, in the PIAA
quarterfinals.

New Castle, which remains the only undefeated WPIAL team, features a lineup with a much taller frontcourt than Uniontown in forwards 6-foot-2 Dom Joseph and 6-foot-5 Chris Cain and 6-foot-4 center Hoover Gibson. But, with point guard Mark DeMonaco standing just 5-foot-7 and shooting guard Dante Spino
at 6-foot, the Red Hurricanes have fared better against teams with small lineups.

New Castle advanced to the title game by defeating Kiski Area, 70-66, Wednesday night. The Red Hurricanes are searching for their fourth WPIAL championship in six years, having won the Quad-A title from 1997 through 1999.

With speculation being that the WPIAL expected a large attendance for the New Castle-Uniontown game, officials scheduled the Quad-A matchup for the noon time slot - the first of the day - so early arriving fans won't take away seats for the other games.

"I'd play at four in the morning in a shoebox, if I knew we were going to get to the final," Sarandrea said of facing Uniontown at noon. "It makes no difference to our guys. We're excited to be here. We want to do the best we can, but we're very happy to be here and we'll play anytime that they tell us to."
2001/02 Schedule
.
Season Statistics
Section Standings
.
WPIAL Rankings